It has always been said the best way to drink tea is from Fine Bone China or Glass. At Teabury we have both!
FINE BONE CHINA
Our Fine bone china comes in two designs;
The White Diamond Collection
The Black Diamond Collection
This is Teabury's very own design; black and white mugs or teapots with the addition of a little red heart to make these lovely pieces just ideal gifts for your friends and family … And also for yourself. One of our lovely customers recently brought these mugs for friends only to come back to buy some more for herself.
We are often asked, how to keep fine bone china super clean?
1) Our Mugs and Teapots are dishwasher proof
2) If you prefer to hand wash, just use a mild detergent and a soft cloth. Don't use an abrasive pad (such as a scouring pad), as this will scratch and dull the china.
3) Use warm water only; very hot water and sudden temperature changes can cause fine bone china to crack.
4) Have you ever tried lemon? Our favourite tip:
Add a segment of fresh lemon and cold water to your fine bone china and leave either for a few hours or overnight. You will be simply amazed – this removes all stains as if by magic!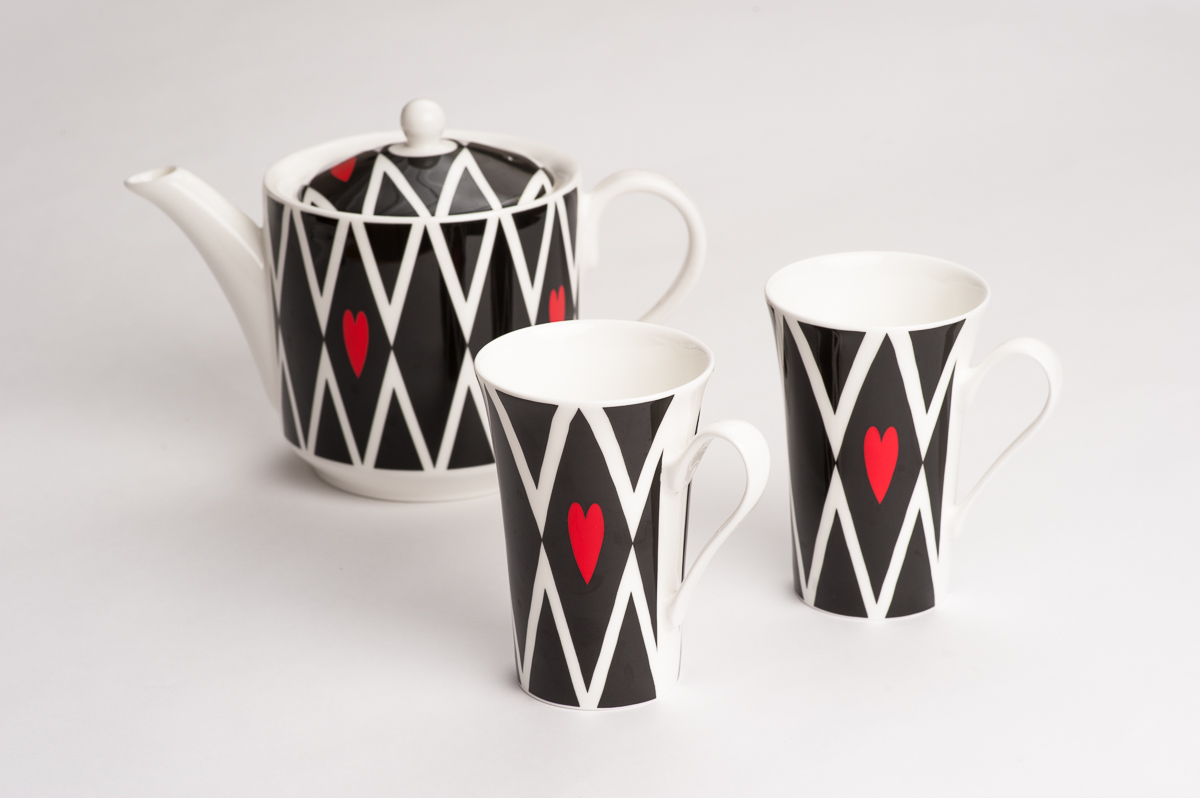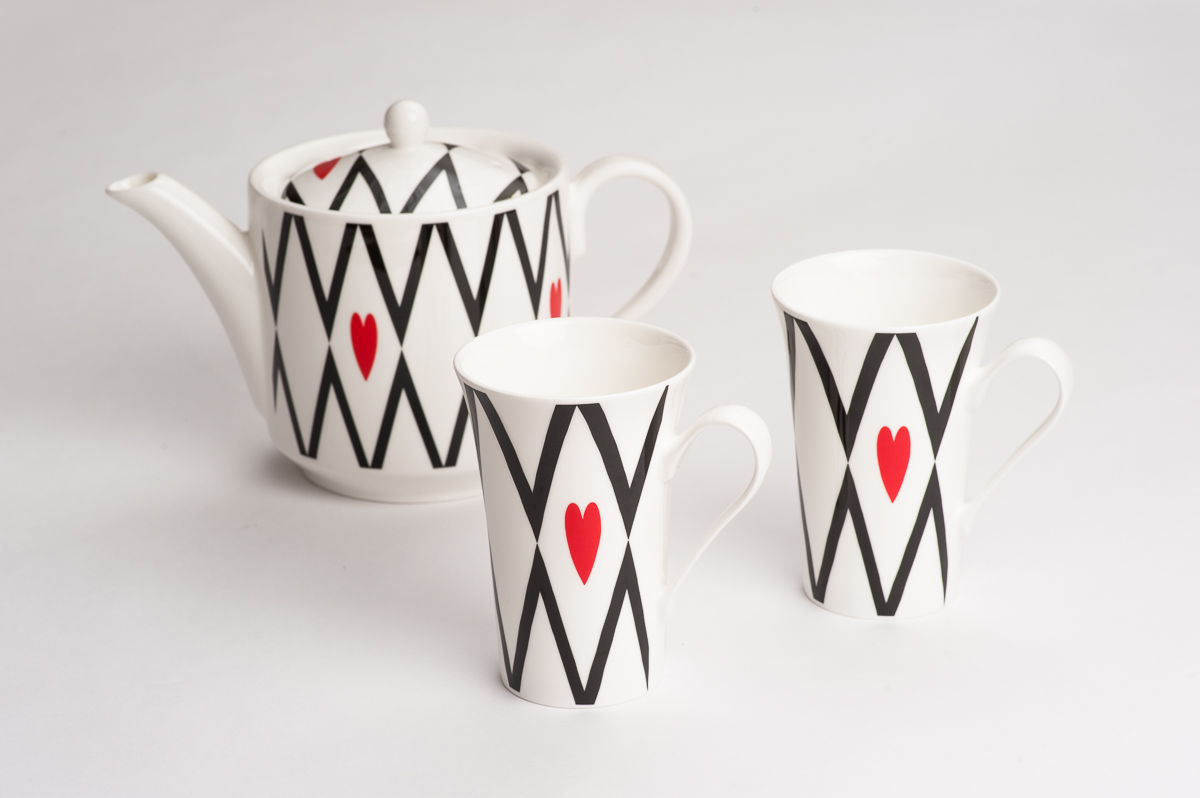 GLASS
Our glassware is double walled and made from borosilicate glass, making it heat resistant, keeping your tea hot or cold longer. We have two glass items;
Heart Shaped Cup
Drink tea with love every time with this heart shaped cup. Large size 240ml and comes with it's presentation white box, making it an ideal present.
Travel Glass Tea Infuser Flask
You can drink loose leaf tea on the go with Teabury's Travel Glass Tea Infuser Flask. Using the separate strainer, just add Teabury Organic Loose Leaf Tea, add hot water, close the top and turn the flask upside-down to steep your tea. When ready, you can drink straight from the flask. It's that Simple!