Best selling products
Lovingly stored in small batches, means you get the full flavour in every cup.
Blended organic loose leaf tea and packed in Buckinghamshire, UK.
£

2.00 –

£

4.55

Tiny Bottles are a cute little gift for any special occasion and can be used as tea favours. For your unique gift it's simple just,

Select your chosen tea and a message.

Add German Rock Sugar crystals for a natural sweetener if preferred.

Personalise your unique gift with the final decoration.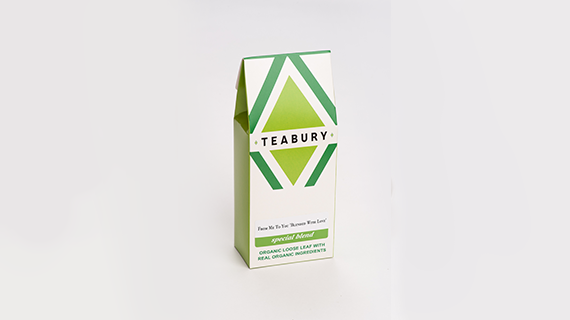 "Blend your own" loose leaf tea
Just select your base organic loose tea and two organic flavours and we will blend your very own loose leaf tea. Select a label for a 'Special friend' or for the one 'you love; and we'll do the rest!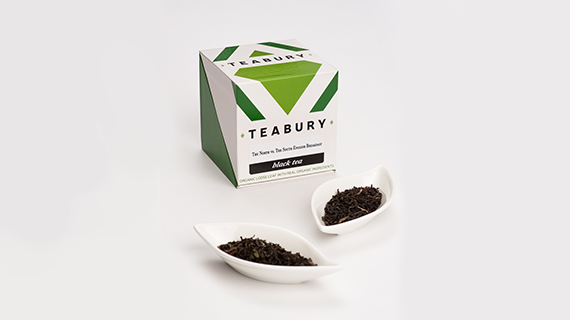 Two tea Teabox
Great gift for any tea lover or someone who is new to loose leaf tea. The Teabox contains two specially selected organic loose leaf teas to enjoy. There are seven Teaboxes to choose from.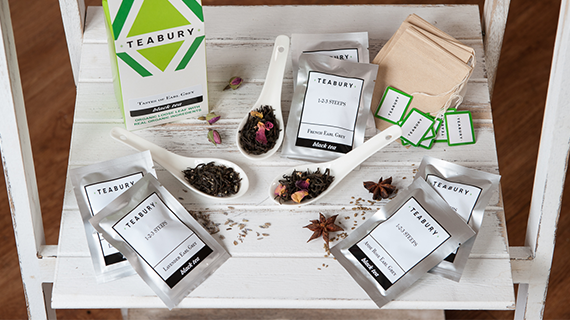 "1-2-3 STEEPS" three tea selection box
Steep loose leaf tea more than once. Each time you steep you get a different flavour. It's the third steep that's truly the best cup of tea. Try our 1-2-3 STEEPS sachets, there are three tea flavours in each selection box.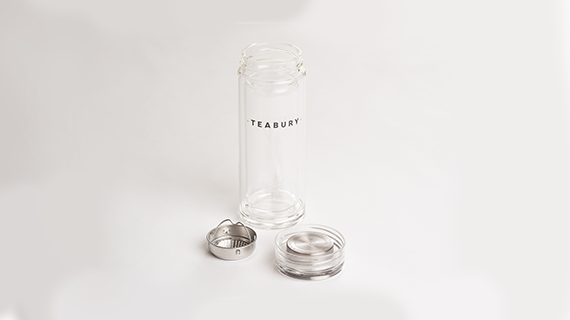 Drink loose leaf tea on the go
Use the Teabury up side down tea infuser flask which doubles up as a beaker. Made from Borosilicate glass means it is heat resistant with its unique design you can steep loose leaf tea wherever you go.
Why Is Teabury So Special
Teabury is the online tea store where you can buy loose leaf tea online. Simply put we at Teabury love the simple things in life. We are a small innovative independent company but we have a big heart for everything organic and good quality. We do a lot of things differently than your traditional tea manufacturer. A lot of thought and care goes in to everything we do from choosing the right Certified Organic loose leaf teas and Certified Organic ingredients, to creating and sourcing the right teaware and accessories. We want you to enjoy everything Teabury. It's not just a shopping experience, we aim to make Teabury the online tea store for you to return to again and again for the best loose leaf tea and high quality products made with special care and simply straightforward information.