How can a simple drink like tea be so complicating?
Are you totally overwhelmed with the variety of tea available? Are you confused in what tea to try, how to make it and when to drink it?
Our motto 'Keep it Simple' and we'll do just that to help you understand the different tea varieties.
Simple       All tea come from the same plant. Camellia Sinensis, to give it its latin name. It is how it's grown, harvested and crafted that produces the different tea types.
Simple       There are seven types of tea – white tea, green tea, oolong tea, black tea, pu'er tea, infused or flavoured, tisane or herbal tea.
Simple       Any blend containing just fruit or flower is called a Tisane, which is not a tea, because no leaves from the tea plant, Camellia Sinensis is used. We sometimes call tisane a herbal tea. The tisane or herbal tea does not contain caffeine.
Simple       Tea blended with another tea or flavours of fruit or dried herbs is called an infused tea or an infusion..
Simple       Rooibos tea or redbush tea or red tea comes from the shrub Aspalathus Linearis, which is found in South Africa. Redbush tea does not contain caffeine.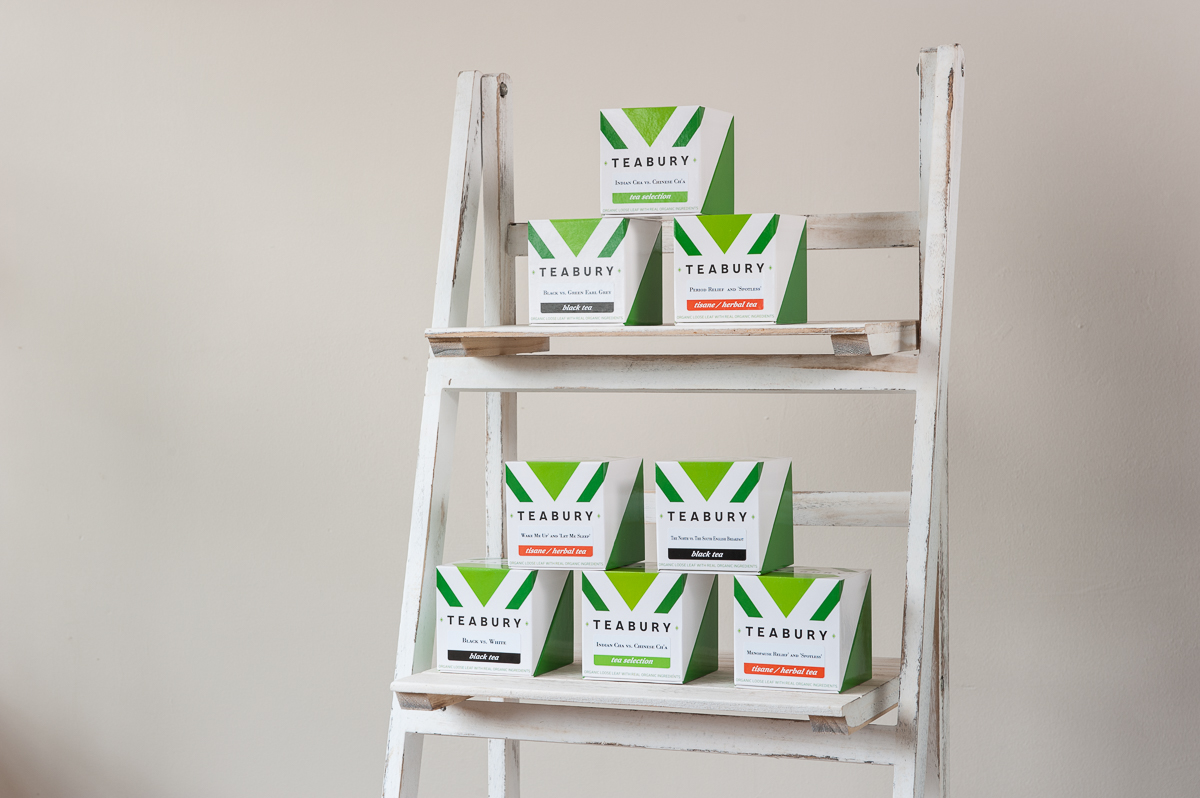 Simple       Blooming or flowering teas are Chinese Artistic Teas traditionally hand made by wrapping tea leaves round a flower. Mostly, flowering teas are made from green loose leaf tea. However some are also made from loose black tea, loose oolong tea, loose green tea and loose white tea leaves. The most commonly used flowers are globe amaranth, chrysanthemum, jasmine, lily, marigold and carnation.
At Teabury just follow our simple colour code as shown on each package label. BLACK label for organic loose black tea, GREEN label for organic loose green tea, WHITE label for organic loose white tea, RED label for organic loose redbush tea and ORANGE label for organic loose tisane also known as loose herbal tea.
It doesn't get much simpler than that!