Special Care Gift for NHS Workers and School Teachers
Thank You NHS and School Teachers
We are offering a 'restful' night's sleep to all NHS workers and School Teachers who have worked endlessly throughout these testing times. This is a great way to say 'Thank You' during this Christmas period. A Special Care Gift.
We will hand fill each individual Teabury Unbleached Self-Fill paper teabag with our very own hand blended Teabury Organic Good Night! Sleep Tight! Loose Leaf Tea – for this great REDUCED PRICE GIFT only. This offer ends 5th January 2022.
For further details – please email info@teabury.com with the following information;
Your full name
How many colleagues (1 teabag per team member for that 'restful' sleep they so deserve)
Your organisation and department – full postal address
Your direct telephone number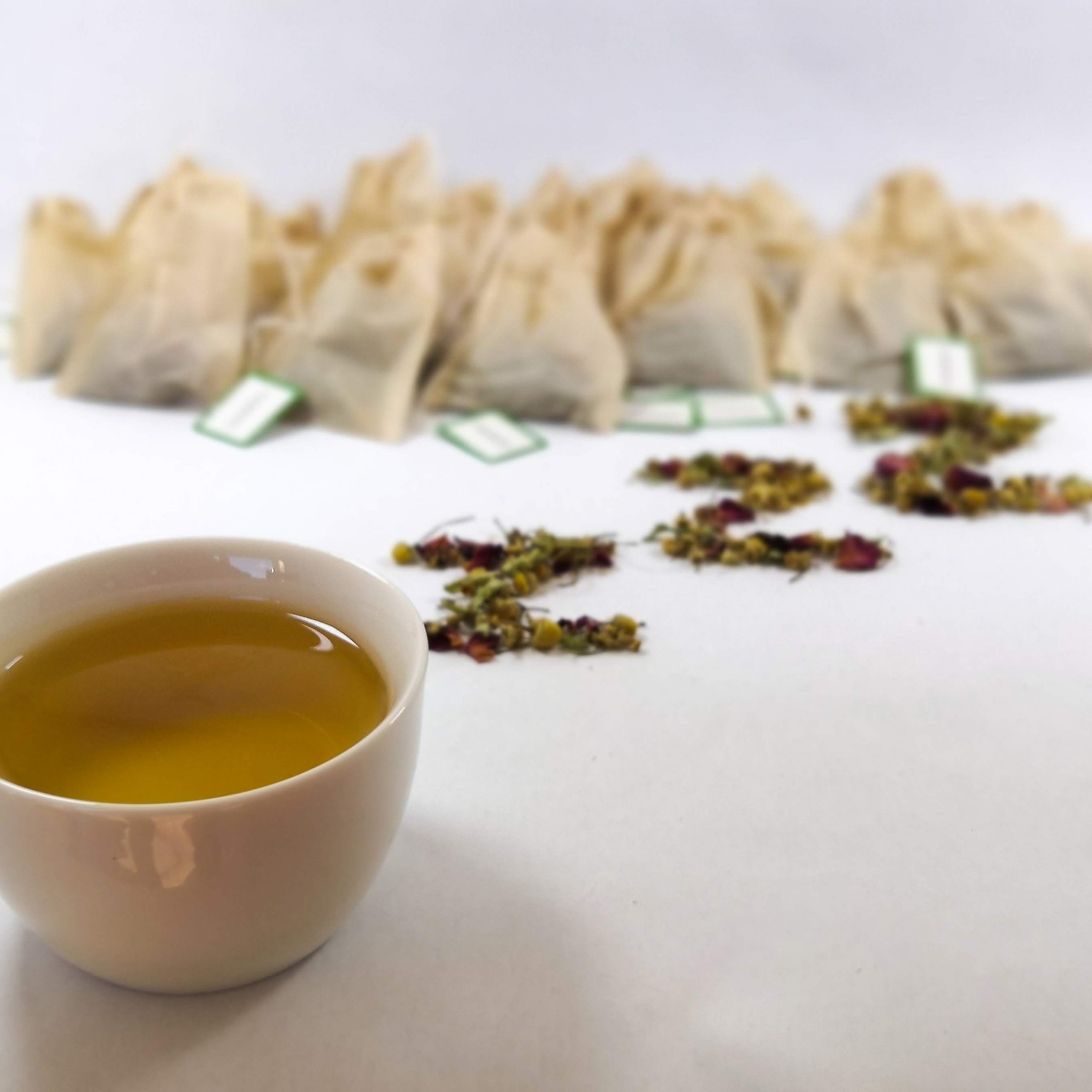 We are very pleased to say, Organic Good Night! Sleep Tight! teabags have already been sent to;
Staff at Moreton Cross GP Practice, Wirral, Merseyside
https://moretoncrossgpwirral.nhs.uk/practice-staff/
Review:
'Just got into work and received the wonderful tea bags and lovely card x x we are beyond thrilled x x Thank you x x'
Staff at The Royal Free Hospital, London
https://www.royalfree.nhs.uk/
Review:
'I want to say a huge thanks from all the team at the Royal Free ICU for your lovely and kind donation.
I can report several have enjoyed the benefit with one noting a full 6 hours sleep. They all have loved it…'
Organic Good Night! Sleep Tight!
Ingredients: chamomile, lavender, rose petals, lemon verbena
Loose leaf herbal tea. Caffeine free.
How to use
Steep teabag for 2/3 minutes in hot water, drink an hour before bed for a restful sleep.
       Optional: Add honey or sugar to taste. 
Steep again! Being a herbal tea you can steep the same teabag 3-4 times for multiple cups of tea.
We believe in sustainability, the teabag is biodegradable!