Best selling products
Stored in small batches, our loose leaf tea gives you the taste of the full flavour in every single cup. Locally hand blended in Buckinghamshire, UK and sealed in plastic free packaging. We believe in sustainable and quality organic loose leaf tea.
£

2.95

Large sized unbleached self-fill tea bags made from filter paper, chlorine free and biodegradable. Dimensions  9cm H x 7cm W Quantity  20 Please note: Teabury tea spoon and loose leaf tea sold separately.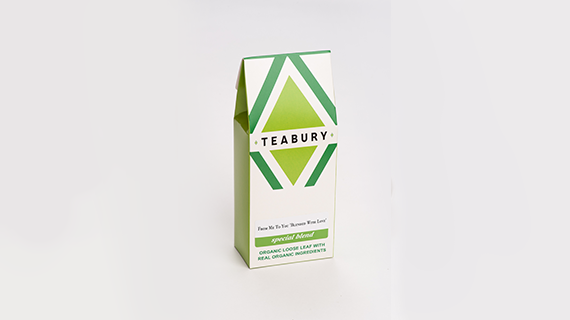 Blend your own loose leaf tea
Create your own blended tea that is tailored to your specific taste. Select an organic loose tea as your base, and add two flavours of your choice from our wide selection. Blend loose leaf tea as a gift and we can add a personalised label for you to send to a 'loved one' or a 'special friend'.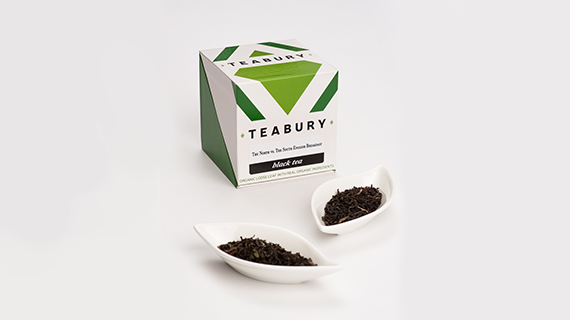 Tea gift
Our tea gifts contain two loose-leaf teas in one box. They make a perfect gift for tea lovers or for those who are new to drinking loose leaf tea. Environmentally friendly and made from biodegradable plastic free packaging. There are seven tea boxes to choose from.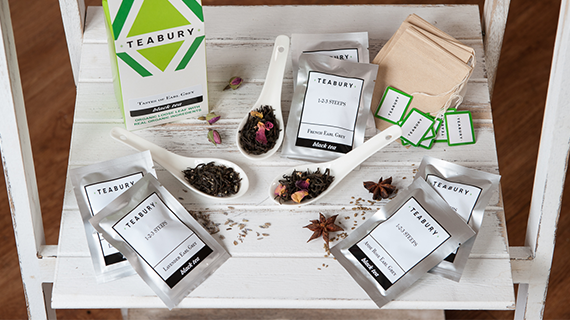 1-2-3 steeps selection tea gift
This selection tea gift contains three different loose leaf teas in sample sachets and six biodegradable, eco-friendly self-fill paper teabags. Each time you steep you get a different flavour. Did you know it's the third steep that will be your best cup of tea? Try our 1-2-3 STEEPS sachets, there are three tea flavours in each tea gift box.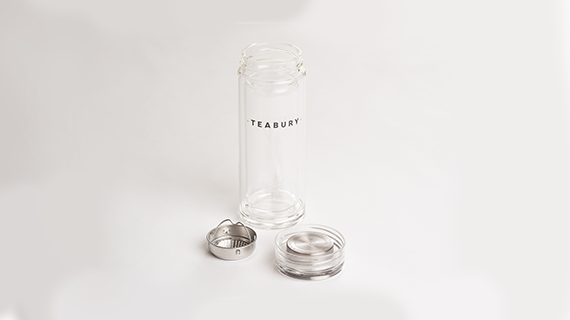 Loose leaf tea infuser flask
Drink loose leaf tea on the go using Teabury's upside down reusable tea infuser flask, eco-friendly and plastic free. Its unique design and borosilicate glass makes it heat resistant and easy to travel with allowing you to steep loose leaf tea wherever you go!
Why is Teabury so special?
We at Teabury love the simple things in life. We are a small innovative independent company. Our purpose is to make drinking organic loose-leaf tea a simple and enjoyable experience.  A lot of thought and care goes into everything we do at Teabury from choosing high quality organic ingredients and loose leaf teas, to creating and sourcing the right tea accessories and tea gifts. This, as well as keeping our customers at the heart of our business, is ultimately what makes us different from the traditional tea manufacturer.
We always use certified organic ingredients for our loose-leaf teas and we are working towards 100% sustainability. Our packaging is biodegradable and plastic free making us an environmentally friendly and sustainable business.
 Whether you are an experienced loose-leaf tea drinker or not, at Teabury, you have the opportunity to try a variety of loose-leaf teas to find your favourite tea blend. We offer a wide range of organic loose-leaf black teas, green teas, white teas, red Rooibos teas and herbal teas that are all locally hand blended in Buckinghamshire, UK. We provide self-fill plastic-free teabags made from biodegradable filter paper, no chemical additives and chlorine free. Our large-sized, paper, plastic-free teabags allow plenty of room for your tea to 'dance' in the hot water during steeping/brewing/infusing providing you with the taste of full flavoured tea – the true taste of tea.
Our ultimate goal at Teabury is simple; we aim to provide you with the best organic loose-leaf tea that will make you look forward to every single sip you take. From your first purchase to your repeat purchases, your journey at Teabury will be simple, enjoyable and everlasting. We aim to make it an easy visit to your favourite virtual tea shop, one that you come to love and trust.  Teabury is here to help you enjoy the true taste of organic loose leaf tea.
We take orders from all around the world. For any International Orders please email info@teabury.com.
We look forward to hearing from you.